Get your Festival on!
Imagine for a moment that it's already time to jet off to the sun-soaked stretch of California. We're speaking, of course, about Coachella and the unofficial start of festival season: one of the first occasions to break out your celebratory warm-weather wardrobe.
Though Coachella has gained its status as a pioneer in the style department, Belgium can't be left behind when it comes to Festival Fashion.
Vogue it, shake it, rock it, dance it; when it comes to festivals, you'll be needing an outfit which'll see you through all that dancing under summer sunsets to live music and finding free-spirited moments with friends. Dressed in their best, the Festival attendees sport looks we'll be copying all Spring and definitely incorporating into our summer wardrobes!
What kind of Festival Girl are you?
All rise for the stylish, but environmentally-conscious, festival-goer! This boho-chic romantic girl is all about upcycling and creations with a sustainable mindset which will be a way bigger focus this Festival Season over generic fast fashion festival attire. She is down for any kind of music festival and is the one who wants to tell you about how "life-changing" this festival was and how she already has plans for the next one.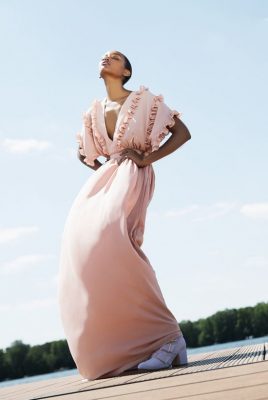 The 90's rave chick who is all about reviving timeless pieces. From The Big Breakfast to Britpop and beyond… Today's Insta-savvy youth are enjoying fashion's retro renaissance this Festival Season: think cargo denim, cycling shorts, iconic check caps, GUESS monogrammed bags and more. You better berate yourself and rethink those Buffalo trainers and colour-block rain coats. These fashionista's outfits push the boundaries of the nightclub subculture: think bold, daring and LGBTQ-friendly just like their fellow Gen Z and millennial wearers.
The sporty lady on the go who always brings her A-game!
It's the best news for style-savvy cyclists since the advent of coloured helmets: cycling shorts and glasses have made the unlikely transition from humdrum sportswear to fledgling festival fashion trend. This Festival go-er comes prepared at all times as she doubles her sportswear as festival wear with a unique and edgy touch. This Festival go'er can't sit still – the sense of adventure is just luring them to every single corner of the festival. So strap into that stylish athleisure wear that'll have your back as you adventure into every corner and embrace every spontaneous Festival moment that may arise!