ARKET is partnering with Blossa, a long-established Swedish maker of mulled wine, to release a special-edition glögg in time for this year's holiday season. The bottles feature an original illustration by artist Ilon Wikland, renowned for her collaboration with writer Astrid Lindgren, depicting a traditional Nordic holiday market.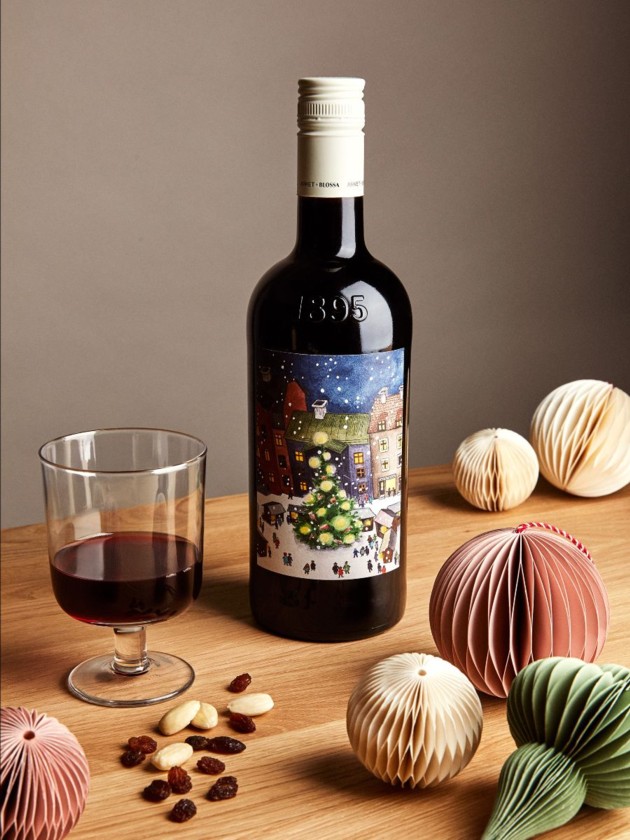 The ARKET and Blossa glögg is based on a recipe from 1895, including non-alcoholic organic wine spiced with a blend of cinnamon, cardamom, ginger and cloves. Starting 14 November, glögg will be served in all ARKET cafés and sold by the bottle in-store, as well offered at special tastings through December.
In connection with its special-edition glögg, ARKET café also introduces a soft gingerbread cake featuring the same palette of sweet, warming winter flavours that characterises mulled wine. The new pastry is a collaboration between ARKET head chef Martin Berg and Blossa's chief blender Åsa Orsvärn.
Blossa glögg is synonymous with Swedish holiday celebrations and a cherished tradition since the 1800s. Associated with warmth, fire and light, it is a defining ingredient of homely December gatherings with family and friends. Price: 6,9 €